So. I'm a big-time upskirt fetishist. That's well known about me around my online social circles. But no one in real life knows about this. Although I always tried to keep this passion of mine for myself, after 15 years of being married to this woman, I made a big mistake.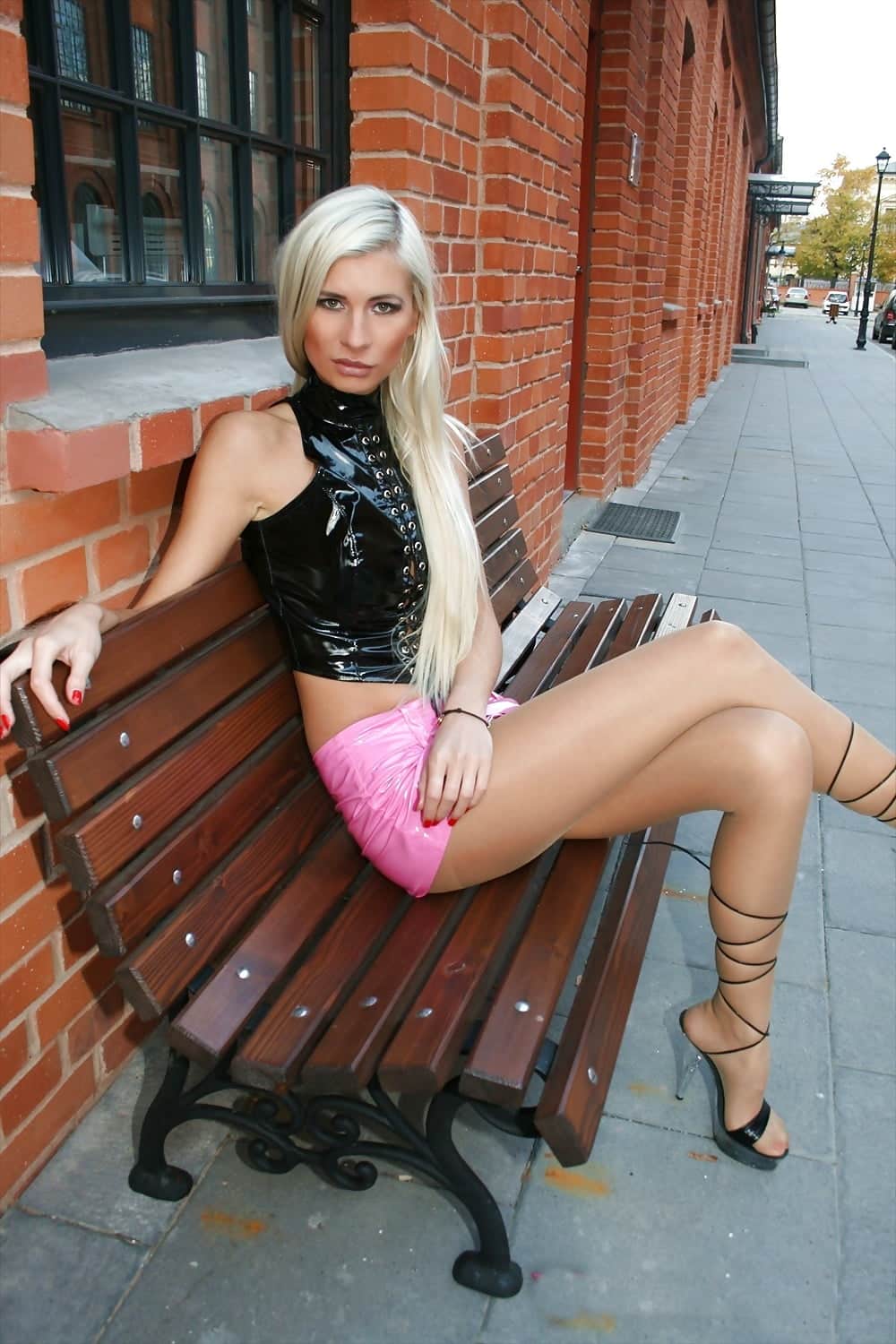 All the upskirt photos, videos, and femdom stories I took over the past 15 years were stored on an external drive. I usually hide it in a special slot underneath the desk in my study. But this one-day last summer I forgot about it. I left it on the table and connected to my laptop before I went out for some shopping. My wife likes to snoop around my browser history from time to time. I don't hide my porn habits from her, other than the upskirt kink. All the other kinks I leave them out in the open in my browser. She likes to check them out, and then we do whatever she finds interesting in my searches. That's how we started all the pegging and watersports we usually do on our fun nights.
But this time she found something she didn't agree with at all. When I came back, she started shouting at me. I've never seen her so angry and mad. Her face was red, and her eyes were locked on me.
"How could you do that, you filthy animal? Those are hundreds of women you took photos of without their permission. Some are young enough to be your daughter. You even took photos of my sister's ass under her skirt at Thanksgiving last year! I'm so disgusted with you."
She kept shouting and screaming, and I was just sitting there. And then she smacked me across the face so hard it almost knocked me over. She stormed out of the house.
I thought I lost her. I wasn't desperate, but I was sad. I took a whole bottle of whiskey with me to the study, and I had one last look at my massive collection that I've built over the years. After the bottle was empty, I deleted all of them and crushed them on the couch.
Her voice woke me up late in the afternoon.
"You like looking underneath stranger women's skirts? How would you feel if a stranger would look under my skirt?"
She had one leg on the armrest of the couch above my head, and she was wearing a black summer skirt with no panties on. I was gazing right into her pussy when she started explaining to me what we were about to do.
Her plan was a brutal punishment for me. She was always excited about swinging, but I'm too possessive and jealous to accept sharing my wife. The plan was as follows. We were about to go out in the park, on public busses, at the mall and at the end of the day in a bar, where she would spread her legs for any man checking her out. All that while I sat there quietly and watched men enjoy the upskirt view of my wife's beautiful pussy.
And so, we went. First, we stopped in the park near our house, where the teen kid from next door got a look. He always fancied my MILF, and she told me all about how she could see it in his eyes that he jerked off to her summer photos on Facebook. The kid didn't know what to think when my wife spread her legs to give him a view. Now I'm scared that she will fuck him when I'm not home.
We rode a bus all across town, and she sat in the back of it on that middle seat that faces the aisle. Men would uncontrollably stare at her wide-open crotch. At one point it was so obvious that we're onto something kinky. When a guy who eyed her for a good two minutes wanted to approach her, she put her hand on my dick through the pants to show him that we're together. I was rock hard and so thrilled to be doing this. The guy didn't have the confidence to come to us anymore. I guess some couples are scarily kinky.
But the highlight of the whole day was at the dive bar on the outskirts of the city. It was the kind of bar I grew up in, but which I forgot over the years as I moved up the social ladder. I forgot how alpha and horny all the guys in there are. I used to be like that. They were eyeballing her ever since stepped into the place. She made sure to enter first to assert her dominance over me in front of all the guys. There were no women in the place.
We sat at the bar and ordered shots after shots. She liked all the attention, but shot by shot, the bar was getting empty. At the end, there were just two guys playing pool and the old man behind the bar. We got drunk, but we weren't talking too much to each other. At one point she just spun on the barstool and put her feet on the pool table.
"Hey guys! Would you like some head?"
The guys couldn't believe their eyes. I couldn't believe my ears. Was this my punishment? She got off the stool and walked into the men's bathroom. I was petrified. The two guys just went after her. I didn't know what to do. I sat on that stool, watching the door for what it seemed like an eternity.
"Are you coming or what?"
When I entered the bathroom, my wife was blowing both guys at the same time. They didn't even look at me. They were grabbing her hair and talking dirty to her.
"Take your phone out, I want you to film this."
I don't know why but I was ready to do whatever she demanded of me. I was shaking, as it can be seen on the video, but I was also excited in a way. She was sucking their dick as the horniest whole on Earth. She was moaning and talking dirty, until she made them both cum all over their face. She then asked the guys to leave us alone.
She stood up, with her face covered in cum and said to me.
"You get to have your disgusting fetish, and I get to be a shared wife. Deal?"
I said nothing. She dropped on her knees and with cum still on her face she sucked my dick and made me give her another facial. Then we left the place and hopped on a taxi. We did a cum walk before while on vacation, but this was something else. When the taxi dropped us in front of her place, she paid the driver, and as a tip she flashed him her tits. Then we crushed on that couch, with her cuddled in my arms and before she fell asleep, she told me that she loves me.
Black upskirt pussy pics Teen short skirt panty galleries Allyfromyt porn fire7h6 length3v6 public jerk pics upskirt black nudes image